Preferred Living Solutions' Aging Life Care™/Geriatric Care Managers work closely with individuals and families to develop, implement and monitor personalized plans and solutions for health, home, transportation, and other life transitions. We help you and your loved ones maintain dignity, safety and a meaningful life by addressing your unique needs, preferences and resources.
Angela Woodard, Care Manager
info@preferredlivingsolutions.com
Angela Woodard has been a Care Manager at Preferred Living Solutions since 2008. Prior to joining Preferred Living Solutions, Angela was a case manager/team leader for 10+ years at a non-profit foundation supporting people with brain injuries. Angela holds a BA in Psychology from Meredith College. Her deep experience in the human services arena makes her an indispensable resource to seniors and people with disabilities who need help living the lives they desire.
Angela's ability to develop and build relationships plays a big role with successes that she and families achieve together. Angela is passionate about strengthening relationships in families and helping them find common goals that improve the lives of their parents, grandparents, sisters, brothers, etc. Angela is a skilled facilitator for families, offering a knowledgeable, compassionate approach to help them find solutions to improve the lives of their loved ones.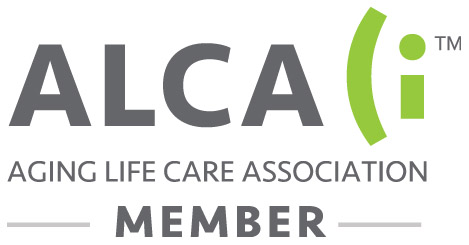 Angela and her husband, Sam, live in Wake Forest, NC. Between the two of them they have 4 children.
"I have a genuine interest in helping people, and sincerely care about people's lives. I take the time to listen to people– their needs, frustrations, joys, and successes. I help people work through challenges and achieve their goals."
Kathleen Griffin, Care Manager
info@preferredlivingsolutions.com
Kathleen Griffin is a Care Manager at Preferred Living Solutions. Kathleen is a graduate of St. Andrews University with a BA in Marketing and Management and has completed graduate course work at NC State University towards her MS in Psychology. Patient advocacy and pursuit of quality care and support for seniors and people with disabilities are personal passions for Kathleen. She draws on strong experience gained during her 20 year career in healthcare settings, most recently serving as Family Liaison and Health Educator with Nationwide Children's Hospital in Columbus, Ohio.
A natural problem-solver, Kathleen is undaunted by the complexities of healthcare systems and finds satisfaction in helping older adults and families get the resources they need. Kathleen grew up in Raleigh, NC. She and her young daughter, Anna, currently live in Raleigh. Kathleen spends free time with family and friends. She loves photography, reading and animals.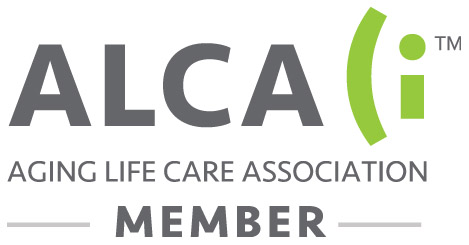 Melanie Mattingly, Managing Partner
info@preferredlivingsolutions.com
Melanie founded Preferred Living Solutions in 2008 after navigating the fragmented path of finding, selecting and supervising reliable support for her own family members. Melanie knew she wanted to share the knowledge she had gained through her own experience. Her previous working in the disability service arena paired with her personal experience now benefits families facing similar challenges.
Her goal as managing partner of Preferred Living Solutions, is to provide a service that respects individual and family dynamics and preferences while securing the greatest quality of life possible for seniors and people with disabilities.
A Wake Forest native, Melanie has a Bachelor's Degree in Social Work from the University of North Carolina at Greensboro and more than 20 years of experience in the human service field. Before founding Preferred Living Solutions, Melanie was the executive director of Community Partnerships, a local non-profit that provides rehabilitation and support services to people with disabilities. An active member of her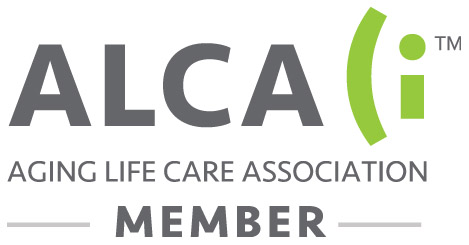 community, Melanie has served on the board of directors as vice president for First in Families of North Carolina, a non-profit organization that helps people with developmental disabilities and their families create the lives they want now and in the future. Melanie lives in Swansboro with her husband, Lloyd, and their two sons, Wyatt and Garrett. She volunteers at her youngest son's school and supports their love of baseball.
"My passion is connecting Preferred Living Solutions' clients with resources and services that will help them through life's transitions and obstacles. As our population ages, more families will be thrust into making tough decisions like those I faced with my own mom and dad. We're here to help guide and support with care, compassion and expertise."
Michael Stickney, Certified Care Manager
info@preferredlivingsolutions.com
Michael was born and has lived in Raleigh all his life. He received his Master's Degree in Counseling from North Carolina Central University and his undergraduate Psychology degree from the University of North Carolina at Greensboro.
He began his professional career at a nonprofit (Community Partnerships) that assisted individuals with developmental disabilities in finding employment in the local community. He also worked with an "in house" program with individuals with Traumatic Brain Injuries. He was able to develop his skills of working with individuals and their families towards achieving goals, both with employment and in all other aspects of their lives (social, physical).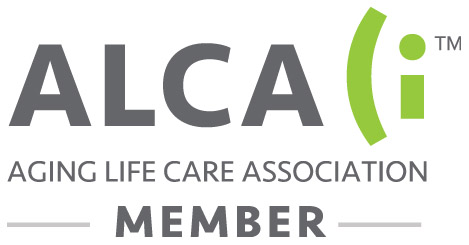 He then worked with individuals who had been injured on their jobs and helped them attain new jobs as well as training and
education/certification. This also prepared
Michael to work with other professionals such as attorneys and insurance industry officials. Certain individuals that Michael had to work with did not always have the best interest of his clients so he has become experienced at advocating for others in potentially awkward or even adversarial situations.Overall, he has over 25 years of experience identifying, accessing and managing resources and helping people to achieve their desired outcomes.
Michael is married with two boys currently in 7th and 4th grade. He loves sports including playing, watching but most specifically coaching.
"Each of my positions have helped train me to become an excellent resource identifier and facilitator of services. For as long as I can remember I have been someone that has wanted to help others to achieve their goals. As a case manager, my goal is to help you be able to focus on loving your family and worrying less about the potential issues surrounding their day to day care/needs." 
Susan Anderson, Care Partner
info@preferredlivingsolutions.com
Susan Anderson is a Care Partner at Preferred Living Solutions. Susan is a Certified Nursing Assistant 1 and a Certified Medication Technician. Susan has a deep history of working with people to help improve their quality of life.
Susan managed a group home for 14 years where she supported individuals with developmental disabilities in their daily lives. Susan worked as a rehabilitation technician in a skilled nursing and rehab facility. She also spent several years providing private duty home care. She has expertise providing care for individuals living with dementia, people that are non-verbal, as well as people with multiple, complex, chronic medical conditions
Susan is a passionate care partner for her clients, building on her personal experience as a caregiver and health advocate for her mother for many years.
Susan is originally from Waterford, Connecticut. She moved to the Wake Forest community two years ago. Susan is a people person with a great sense of humor and, most importantly, compassion and kindness that are evident as soon as you meet her. Susan loves spending time with her family and friends.
"I love making a difference in people's lives to help improve their quality of life."
Vivian McLaurin, Certified Care Manager
info@preferredlivingsolutions.com
Vivian McLaurin is a Certified Care Manager at Preferred Living Solutions. Vivian completed her undergraduate degree in Sociology at Meredith College. She holds a graduate certificate in Geriatric Care Management from the University of Florida and a National Certification in Care Management from NACCM. Quality care for older adults, support for family caregivers and aging in America are personal passions for Vivian. She has great appreciation for a diversity of cultures, especially as they relate to aging in families and communities, drawing on experience gained during her 25 year career in international public health.
Vivian is a Raleigh, NC native. She lives with her husband in Garner, NC.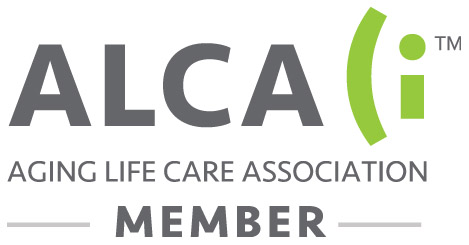 They have one son that lives in Durham, NC. Her free time is spent with family and friends. She loves the NC from the mountains to the coast, exercise and reading.
Vivian embraced the thrill of a mid-life career change; a self-described baby boomer with a cause.
"I am pursuing my passion for improving the quality of life for older adults and their caregivers."
Beth Levine, Certified Care Manager
info@preferredlivingsolutions.com
Beth Levine grew up in Durham, NC where she was a member of Beth El Synagogue. She attended Hillside High School and then UNC-Chapel Hill where she received a BA in Psychology. She then received a Master's Degree in Early Childhood Special Education from the University of Maryland-College Park. Her first four years of teaching were in Maryland and then she taught in the Wake County Public School System for 24 years. In 2002 she achieved her National Board Teaching Certification.
Beth holds a graduate certificate in Geriatric Care Management from the University of Florida and a National Certification in Geriatric Care Management from ICHCC. She began her internship at Preferred Living Solutions in August 2018 and began employment upon completion of her internship. While teaching Preschool Special Education Beth dedicated each Friday to direct service with the parents of her students and their families. She did this by making home visits, helping families solve problems, connecting the familieis to appropriate doctors and therapists, and providing emotional support. These days were the favorite part of Beth's teaching job, which makes this mid-life career change of being an Aging Life Care Manager a perfect fit for her.
Beth has long felt called to be an ally to individuals from marginalized communities. She has extensive personal and professional experience engaging with people from diverse backgrounds, particularly the African American community. Having worked for many years advocating for individuals with disabilities, Beth brings a vast amount of knowledge and experience to her new role, and to her new passion of working with older adults. An advocate by nature, Beth brings to the work a deep well of patience and compassion.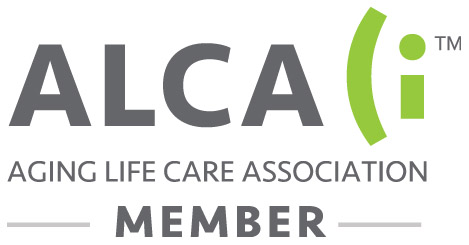 Beth has been living in Raleigh since 1991. She enjoys spending time with friends and family, most of whom live in the Triangle. She is an avid UNC basketball fan and enjoys spending time at home with her three cats.
Ashley Clayton, Care Manager
info@preferredlivingsolutions.com
Ashley Clayton is a Care Manager at Preferred Living Solutions. Ashley received her Associate in Applied Science (AAS) degree as an Occupational Therapy Assistant (OTA) from Durham Tech in 2010.
Prior to joining Preferred Living Solutions, Ashley was an occupational therapist assistant working with the geriatric population in a skilled nursing/rehabilitation setting for nine years. She has also served adults with brain injuries as an OTA in a skilled setting.
Ashley's strong desire to connect with and to help people shines through as soon as you meet her. She developed a passion for the geriatric population during field work while in school. She loves building relationships with clients and developing long lasting relationships with them and their family members. Recently Ashley's focus with continuing education has been on fall prevention, aging in place, and home modifications.
Ashley grew up in Durham, NC and currently lives in Wake Forest. She enjoys spending time with family and friends that live locally. Ashley loves painting furniture, crafting, and has fun hunting for the next great treasure at thrift shops.
"I found Preferred Living Solutions as I started to desire a non traditional therapist job. I am excited to utilize my therapy background with the company and be involved in the community."